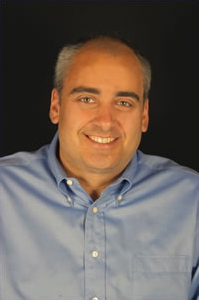 Mark Packer - better known as "The Packman" - has been a sports talk radio host on WFNZ since August of 1997. As host of "PrimeTime with the Packman", he has won numerous awards such as "Charlotte's Top Talk Show Host" along with the "Best Sports Radio Show" every year by Creative Loafing, the Charlotte Observer and Charlotte Magazine.
"PrimeTime with the Packman" is the only sports talk radio show in the history of Charlotte to be rated #1 by Arbitron in the coveted Men 25-54 demographic. Packman's show has been consistently ranked in the Top 3 in the afternoon drive slot for the past 9 years.
In 2006, Packman signed a contract extension with CBS Radio which will keep him in the Carolinas through 2008.
Due to his love of college football in the South, Packman trademarked the name "Southern Fried Football"™, and even created his own company (Southern Fried Football, Inc.). The Tour, merchandise, website, radio and tv shows make for a busy Fall schedule.
Packman has become one of the most influential sports "voices" in the South, and he is the host to the following radio and tv programs:
RADIO
Charlotte, NC
WFNZ
WFNA
610 AM
1660 AM
Raleigh/Durham, NC
WDNC
620 AM
Greenville, NC
WGHB
1250 AM
Florence, SC
WWFN
100.1 FM
Greenville, SC
WCCP
104.9 FM
Washington, NC
WDLX
930 AM
Winston-Salem,
High Point, and
Greensboro, NC
WBLO
790 AM
Columbia, SC
WCOS
1400 AM
Wilmington, NC
WMFD
630 AM
Charleston, SC
WQNT
1450 AM
TELEVISION
Packman on Sports Commentary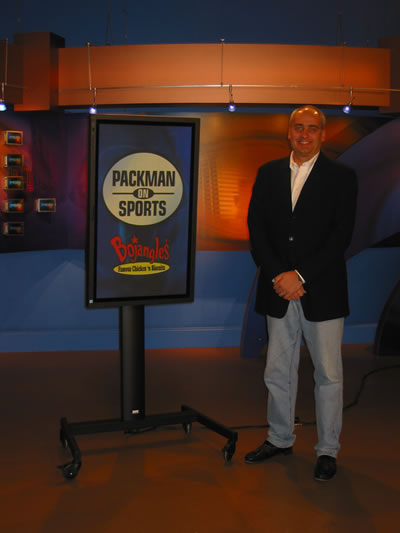 PRINT
Packman has contributed articles and has appeared in the following newspapers and magazines: Charlotte Magazine, Gaston Gazette, Charlotte Observer, Rhino Times, Charlotte Business Journal, and be sure to read his latest article in the newly created magazine, the Southern Sports Journal.
Packman is married to his beautiful bride, Amie, and they have two angels, G.G. and Emerson.